Keynote Speakers
iCBEI |
International Conference of Biomedical Engineering and Innovation
Prof. Metin Akay
| Founding chair of the Department of Biomedical Engineering, Cullen College of Engineering, University of Houston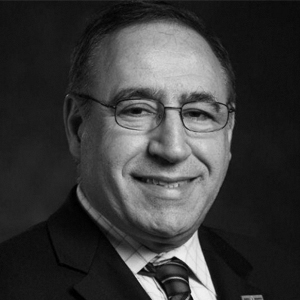 Prof. Metin Akay is currently the founding chair of the new Biomedical Engineering Department and the John S. Dunn professor of biomedical engineering at the University of Houston. He received his B.S. in Electrical Engineering in 1981 and his M.S. in 1984 from Bogazici University, Istanbul, Turkey, followed by a PhD from Rutgers University in 1990.
Dr Akay is currently the President of the IEEE Engineering in Medicine and Biology Society and the chair of the International Academy of Medical and Biological Engineering (IAMBE).
Dr. Akay has played a key role in promoting biomedical research and education in the world by writing and editing several books, editing several special issues of prestigious journals, including the Proc of IEEE, and giving more than hundred keynote, plenary and invited talks at international conferences, symposiums and workshops regarding emerging technologies in biomedical engineering.
He is the founding editor-in-chief of the Biomedical Engineering Book Series published by the Wiley and IEEE Press and the Wiley Encyclopedia of Biomedical Engineering. He is also the editor of the Neural Engineering Handbook published by Wiley/IEEE Press and the first steering committee chair of the IEEE Trans on Computational Biology and Bioinformatics. He is also co-editor of the Encyclopedia BRAIN published by the Wiley/IEEE Press. He established the Annual International Summer School on Biocomplexity from Gene to System sponsored by the NSF and the IEEE EMBS and was the founding chair of the IEEE EMBS Special Topic Conference on Neural Engineering. He was also the founding chair of the IEEE EMBS Neuroengineering Technical Committee. He was the program chair of the International IEEE EMBS 2001 and the co-chair of the Annual International IEEE EMBS 2006. He currently serves on the advisory board of several international journals and on several NIH and NSF review panels. He also envisioned, organized and led several IEEE EMBS Public Forums on Covid19, Data Science and Engineering in Medicin and Biology and Healthcare Industry Trends.
Dr. Akay is a recipient of the IEEE EMBS Early Career and Service awards as well an IEEE Third Millenium Medal and is a fellow of IEEE, the Institute of Physics (IOP), the American Institute of Medical Biological Engineering (AIMBE) and the American Association for the Advancement of Science (AAAS). His Neural Engineering and Informatics Lab is interested in developing a novel BRAIN cancer chip for precision medicine, an intelligent wearable system for monitoring and detecting coronary artery disease. In addition, his lab is currently investigating the effect of substance abuse on the dynamics and gene expressions of ventral tegmental area (VTA) dopamine and GABA neurons during early development.
According to the Stanford researchers' October 2020 and 2021 updates on paper citations, Professor Akay was among the most cited authors, ranking in the top 2 per cent in the world in the field of biomedical engineering.
Prof. Yasemin M. Akay
| Instructional Associate Professor at the Department of Biomedical Engineering, Cullen College of Engineering, University of Houston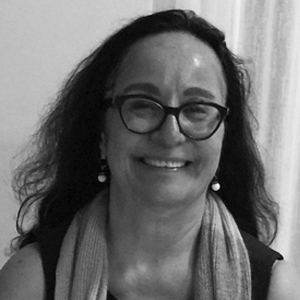 Dr. Yasemin M. Akay is currently an Associate Professor at the Department of Biomedical Engineering, Cullen College of Engineering, University of Houston. She is also an IEEE Senior Member.
Dr. Akay received her B.S. in Pharmaceutical Sciences from the Hacettepe University, Ankara, Turkey and M.S. and PhD in Biomedical Engineering from Rutgers University, Piscataway, NJ, USA.
She completed her Postdoctoral Research Fellowships (NIH) in the Departments of Molecular Pharmacology & Toxicology and the Department of Physiology in the Dartmouth Medical School, the Department of Biology in the Dartmouth College and in the Department of Physiology & Biophysics in the Boston University, School of Medicine, Advanced Research Center.
Her current research focuses on novel technologies for cost-effective high-throughput screening of novel cancer drugs and therapeutics and assessment of treatment responses.
Gabor Forgacs
| George Vineyard Chair in Biophysics at the University of Missouri-Columbia, Chanderna-Stirkey Chair in Theoretical Physics at Clarkson University, Chief Scientific Officer at Fork & Goode, Inc.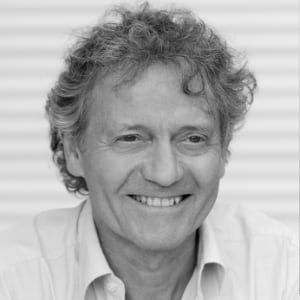 Gabor Forgacs is a theoretical physicist turned biophysicist turned bioengineer turned innovator and entrepreneur. His academic affiliations include the George Vineyard Chair in Biophysics at the University of Missouri-Columbia and the Chanderna-Stirkey Chair in Theoretical Physics at Clarkson University, where he also served as the Scientific Director of the Shipley Innovation Center. He is the scientific founder of Organovo, Inc., Modern Meadow, Inc. and Fork & Goode, Inc. and is the Chief Scientific Officer of the latter. He was trained as a physicist at the Roland Eotvos University, Budapest, Hungary. He also has a degree in biology.
His research interests and contributions span from topics in theoretical physics to physical mechanisms in early embryonic development. He is the author of over 200 scientific publications and 5 books, in particular the co-author of the celebrated text in the field, "Biological Physics of the Developing Embryo" that discusses physical mechanisms that guide embryonic development. He applies these mechanisms to build organ structures using bioprinting, a technology he pioneered. Such structures are already used for drug development and testing. The technology has also been adapted to engineer consumer products of animal origin such as leather and meat in environmentally friendly and ethically conscious manner. Dr. Forgacs has been recognized by numerous prizes and awards. In particular, he is a member of the National Academy of Innovators and was named as one of the "100 most innovative people in business in 2010" by FastCompany.
Prof. Ákos Jobbágy
| Professor emeritus at the Department of Measurement and Information Systems, Budapest University of Technology and Economics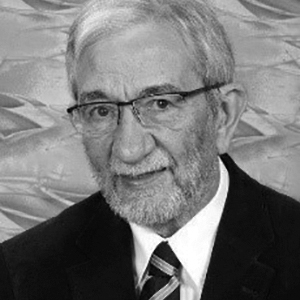 Prof. Ákos Jobbágy has been teaching at the Faculty of Electrical Engineering and Informatics of the Budapest University of Technology and Economics, at the Department of Measurement and Information Systems since 1976. Between 2011 – 2015 he was the Head of the Department. He mainly teaches at the Program of Biomedical Engineering, of which he is the Head since it has been launched as a Master's program in 2009. Since 1998, he has been a member of the Professional Committee for Biomedical Engineering Education. Professor emeritus from 2021. Member of the International Federation for Medical and Biomedical Engineering, IFMBE, and since 1995 has held various functions. Presently he is chairing the Constitution & Bylaws Committee.
Prof. Dr. Natalie Mrachacz-Kersting
| Professor at The University of Freiburg, Freiburg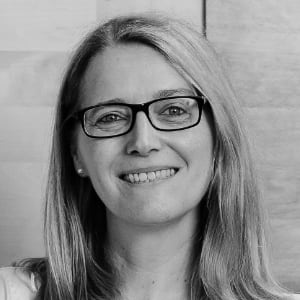 Prof. Dr. Natalie Mrachacz-Kersting member of IEEE received her Ph.D. degree in biomedical engineering from Aalborg University, in 2005, currently works at the Albert-Ludwigs University of Freiburg. She has previously held positions at Aalborg University, Denmark, FH Dortmund and at the University of Auckland, New Zealand. Natalie does research in Medical Technology, Biomedical Engineering and Neuroscience. She has authored over 80 articles in peer-reviewed journals, over 130 conference articles/abstracts, and ten book chapters. She is working on several projects specifically within the area of Brain-Computer-Interfaces (BCIs) involving patient populations such as those suffering from stroke or ALS. Dr. Mrachacz-Kersting received several awards including the international BCI award in 2017.
Dr. Ali Tinazli
| Chief Executive Officer - lifespin GmbH · Regensburg, Germany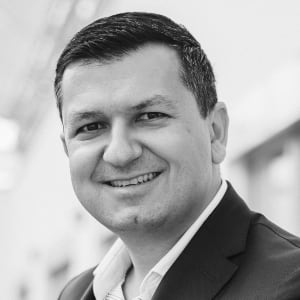 Dr. Ali Tinazli, joined in Summer 2021 lifespin in Germany as CEO and has a deep background in the science and business of biomedicine and healthcare as well as technology convergence between digital/consumer technologies and healthcare. Tinazli received his Ph.D. in Biochemistry from J.W. Goethe University in Germany, and also studied business at UC, Berkeley's Haas School of Business and MIT's Sloan School of Management. Ali has done extensive work in the field of the molecular biology of aging and nanobiotechnology and has authored about 20 publications. After receiving his Ph.D., Ali was in Corporate Development at Applied Biosystems (now: Thermo Fisher) where he conducted technology scouting and in-licensing. From 2008-2015, Dr. Tinazli built the biomedical consumables business at Sony DADC (part of SONY Corporation). As a member of the management team at Sony DADC BioSciences, he has headed as VP & Head of Business Development the Americas business based out of Cambridge, MA. From 2015-2019 Ali was leading Hewlett-Packard's global healthcare strategy in Palo Alto (CA, USA) and joined point-of-care diagnostics start-up Fluxergy in Irvine (CA, USA) as CCO after. In addition to his bioscience and industry domain expertise, Ali brings strong entrepreneurial experience and hands-on knowledge of the biosciences start-up community and serves as Board Member and Angel Investor in numerous start-ups ranging from cybersecurity to oncology.
Ewaryst Tkacz
| Head of the Department of Biosensors and Processing of Biomedical Signals, Faculty of Biomedical Engineering, Silesian University of Technology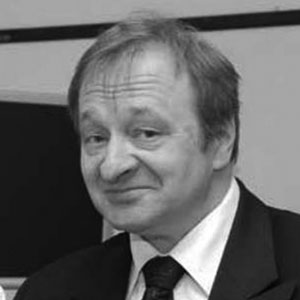 Prof. dr hab. Eng. Ewaryst TKACZ is a graduate of the Silesian University of Technology in Gliwice (1982) and doctoral studies at the University of Technology in Brno, Czech Republic. Habilitation at the Institute of Biocybernetics and Biomedical Engineering of the Polish Academy of Sciences in Warsaw (1987). He was awarded the title of professor in October 2007. The most important areas of his research interests and lectures are bionics, digital processing of biosignals, computer-aided medical diagnostics, artificial organs, biotechnology, bioinformatics. He is a member of many scientific organizations in Poland and abroad, incl. IEEE (Institute of Electric and Electronic Engineering); ESAO (European Society of Artificial Organs); EMBS (Engineering in Medicine and Biology Society); Professor Ewaryst Tkacz is the organizer of numerous international congresses and scientific symposia. He is the author of over 160 scientific publications and the laureate of many awards and prizes. He likes music and photography. He goes skiing, plays volleyball and tennis, and swims.
István Ulbert
| Chairman of the Neurobiology Scientific Committee of the Hungarian Academy of Sciences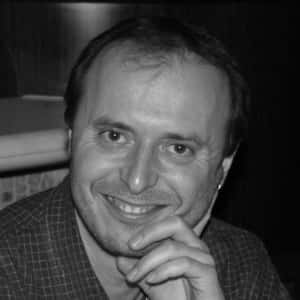 He graduated as an electrical engineer from the Budapest University of Technology, then obtained the MD degree from Semmelweis University. He obtained the PhD degree in Neurosciences from the Semmelweis University Doctoral School, followed by the completion of the DSc degree in Biology at the Hungarian Academy of Sciences. He is currently the chairman of the Neurobiology Scientific Committee of the Hungarian Academy of Sciences, manages the bionics pillar of the National Brain Research Programme in its Governing Board. He was also the scientific leader of the National Bionics Programme, and the member of the Roska Tamás Multidisciplinary Doctoral School of Engineering and Natural Sciences, and topic leader at the Szentágothai János Neuroscience Doctoral School. István Ulbert is the director and group leader of the Institute of Cognitive Neuroscience and Psychology, full professor at Pázmány Péter Catholic University. Under his leadership, the research group is engaged in various research topics focusing on developing and testing MEMS-based high-density neural sensors, investigating neural oscillations in animal and human brain tissue, and developing EEG-based brain-computer interface applications for human use. In the context of international research projects, he is playing a major role in the development of multielectrodes with more than a thousand measuring points, which offer new possibilities for the electrophysiological exploration of brain neuronal networks.
Prof. János Vörös
| Professor in the Institute for Biomedical Engineering of the University and ETH Zurich and head of the Laboratory for Biosensors and Bioelectronics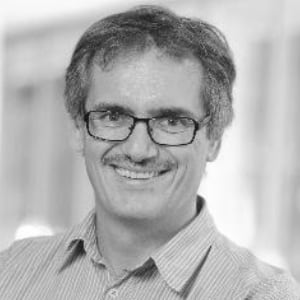 János Vörös is a Professor in the Institute for Biomedical Engineering of the University and ETH Zurich (Department for Information Technology and Electrical Engineering) heading the Laboratory for Biosensors and Bioelectronics since 2006.
János Vörös has studied Physics at the Eötvös Loránd University in Budapest. After receiving a diploma in Physics in 1995, he was a doctoral student at the Department of Biological Physics of the Eötvös University (in collaboration with Microvacuum Ltd.) where he received his PhD in Biophysics in 2000. Since 1998 he was a member of the BioInterface group in the Laboratory for Surface Science and Technology at the Department of Materials of ETH Zurich as visiting scientist, postdoc, and from 2004 as group leader of the Dynamic BioInterfaces group until 2006.
Prof. Vörös is interested in research and teaching in the areas of bioelectronics, biosensors, and neuroscience. His group focuses on the development of novel biosensor techniques for diagnostics and single molecule sequencing; on bottom-up neuroscience; as well as on stretchable biohybrid electronic devices.